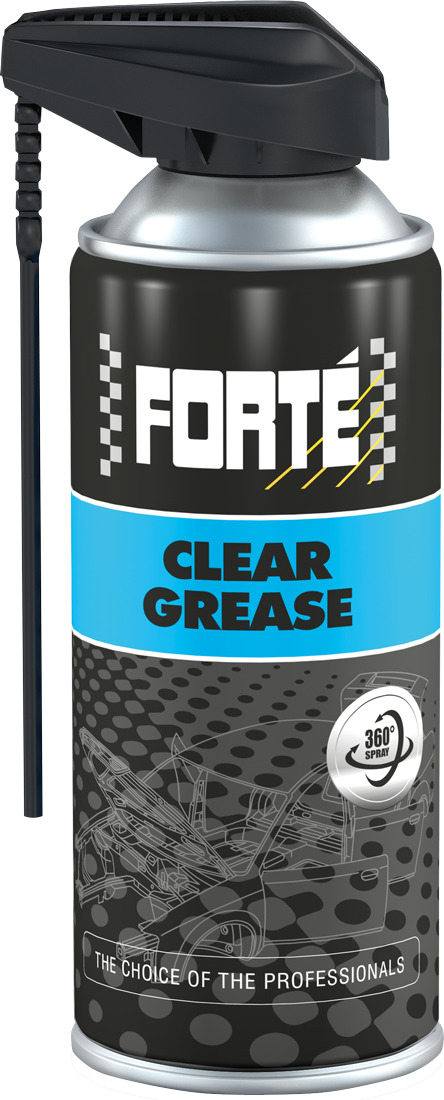 Clear Grease
Forté Clear Grease is a versatile, quality grease, designed to adhere to and lubricate moving contact parts including locks, hinges, catches, threaded components, flanges,bearings, gears and cogs, throttle and clutch linkages, Bowden cables, etc. It can be used for applications exposed to aqueous environments and is suitable for lubrication under high pressure loads.
Lubrication of moving contact parts
High fling resistance
Good oxidation resistance
Resistant to steam, solvents, weather, water, detergents and many other automotive chemicals
Remains in place where conventional greases do not.
---