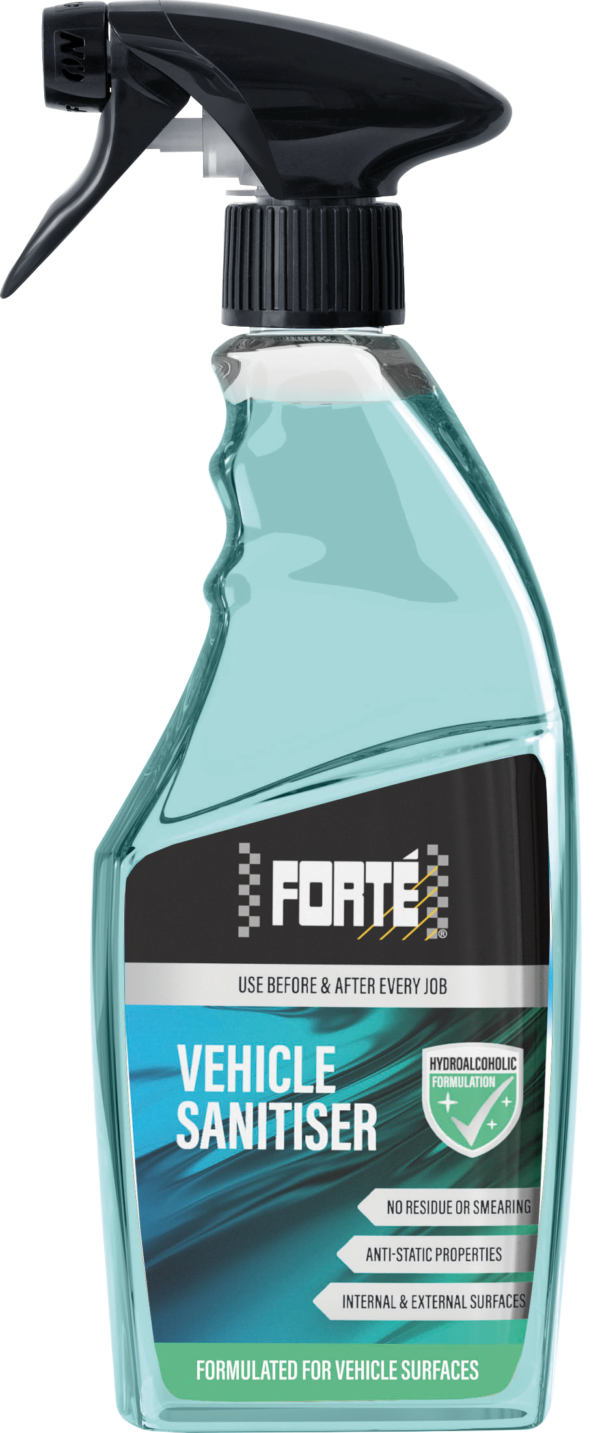 Vehicle Sanitiser
Forté Vehicle Sanitiser is an advanced formulation for the effective and safe disinfection of all surfaces of every vehicle. Its hydroalcoholic formulation rapidly cleans, disinfects and protects different surfaces including the dashboard, steering wheel, gear stick, exterior and interior handles, buttons, touchscreens, mirrors, keys, handbrake, glove compartment, etc. It is effective on synthetic textiles/upholstery.
Fast and simple solution for disinfecting the main touch points in vehicles
Effective in less than one minute
Hydroalcoholic formulation offers maximum efficiency for contact disinfection
Suitable for all interior and exterior surface types (including fabrics)
Anti-static properties reduce the accumulation of contamination on surfaces
Specially formulated to be safe for materials found in vehicles including: plastics, LCD screens, metal, glass, wood, synthetic upholstery, paints, etc.
Free of ammonia and perfumes
No residue or smearing
Formulated for Vehicle Surfaces.
To be used on every vehicle entering and leaving a workshop.
---